Blog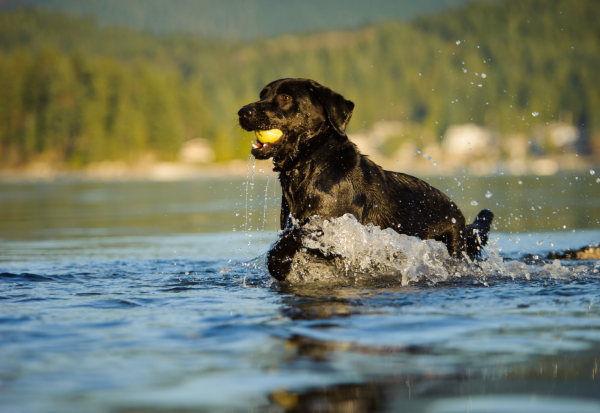 Hidden fences keep water-loving dogs safe and happy
Yes, we can keep your canine swimmer from roaming!
Diane Anderson
Blog
Hits: 144
Owners of lakefront property often ask us, "Is there a way that I can keep my water-loving dog from swimming too far out into the lake?" The answer, fortunately, is yes! Your Hidden Boundaries underground fence can also be installed underwater to contain your pet to a safe area so he can enjoy the lake and you don't have to worry about him swimming in the path of watercraft or out of your sight. 
On hot summer days, it's hard to say no to a dog who wants to swim in the lake, leap into the water and chase after toys. It's a great way to tire out an overactive dog while keeping him cool and comfortable. Our solution to keep adventurous swimmers contained is a safe underwater boundary wire that works as part of the underground fence around your lakefront property: Your dog swims while wearing his water-resistant receiver collar. If he swims too close to the boundary, the collar alerts him and he stays within the boundary. We work with you during planning and installation to determine the best placement of the boundary wire so that your pet has ample space to safely swim and play. Whether your property is adjacent to a lake, pond, or creek, our product safely contains your water-loving pet so you can watch them play without worry!
Our American-made pet boundary products are reliable and long-lasting ‒ we have a number of customers who have had them in place on their property through generations of pets! Contact us today to see how we can keep summer fun safe for your pet!