Blog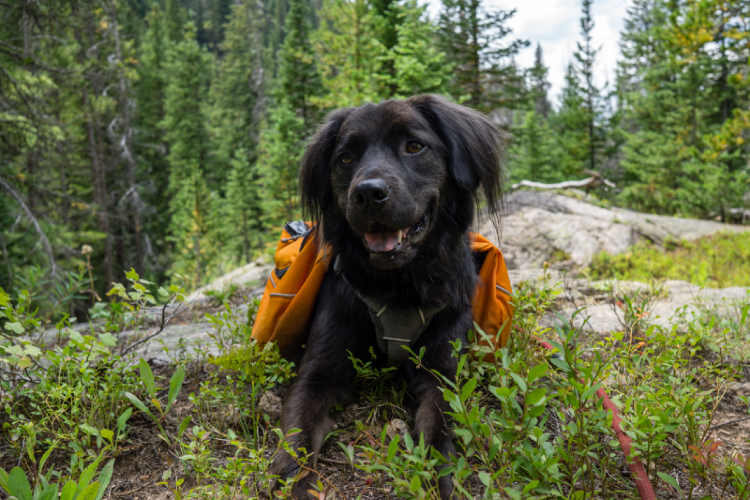 Throw on a pack and head in the woods, but prepare to meet some ticks!
Fun in the summer sun can lead to ticks for outdoor pets
Diane Anderson
Blog
Hits: 139
It's fun to watch your dog frolic around outside in the summer sun, exploring and sniffing in the long grass and chasing critters through the woods. But here in the midwest, every companion of an outdoors-loving animal knows summertime fun means ticks―and for the last few years especially, lots of ticks! The Great Lakes region has seen an influx of ticks in recent years for a variety of reasons, with 2020 projected to be an especially bad season. A tick can be more than an annoying pest you have to dig out of your pet's skin; some of the common ticks found in our area are vectors for serious illnesses for humans and pets. Here are some simple tips for keeping your tick problem at a minimum!
Talk to your veterinarian. Let your vet know about your pet's outdoor habits to get the best recommendation for a monthly flea and tick preventative. There are many options available, including chews, that kill ticks before they get the chance to feed.
Take precautions in the areas ticks frequent. As fun as it is to hike through the woods with your pet, during the summertime, wooded and brushy areas are full of ticks looking for something to feed upon. Make yourself less of a target by spraying yourself with insect repellent and wearing long-sleeved shirts and long pants; keeping the ticks off of you means you won't bring them back to your house to find your pet. 
Check for ticks regularly. After you return from a walk in the woods or your pet has returned to the house from exploring the yard, take time to look your pet over for any ticks that might be crawling on it and remove them before they have a chance to begin to feed. Ticks are commonly found in and around ears, around the tail, under the collar, and between the legs.
What to do when your pet is bitten by a tick. Unfortunately, tick bites are inevitable and if you have a curious outdoors pet, you're more likely to have to remove a tick at some point than not. When you have discovered a tick feeding on your pet:
Using a pair of tweezers or tick removal product (such as the Tick Nipper), grasp the tick as close to the skin as possible
Gently pull on the tick in a slow, steady, upward motion; avoid squeezing the tick
Once the tick is removed, you may choose to freeze it in a container to share with a veterinarian in case your pet develops symptoms of tick-borne illness (such as arthritis-type symptoms) in the coming months. However, most pet owners elect to destroy the tick then and there; try to do so without handling the tick with your bare hands