Blog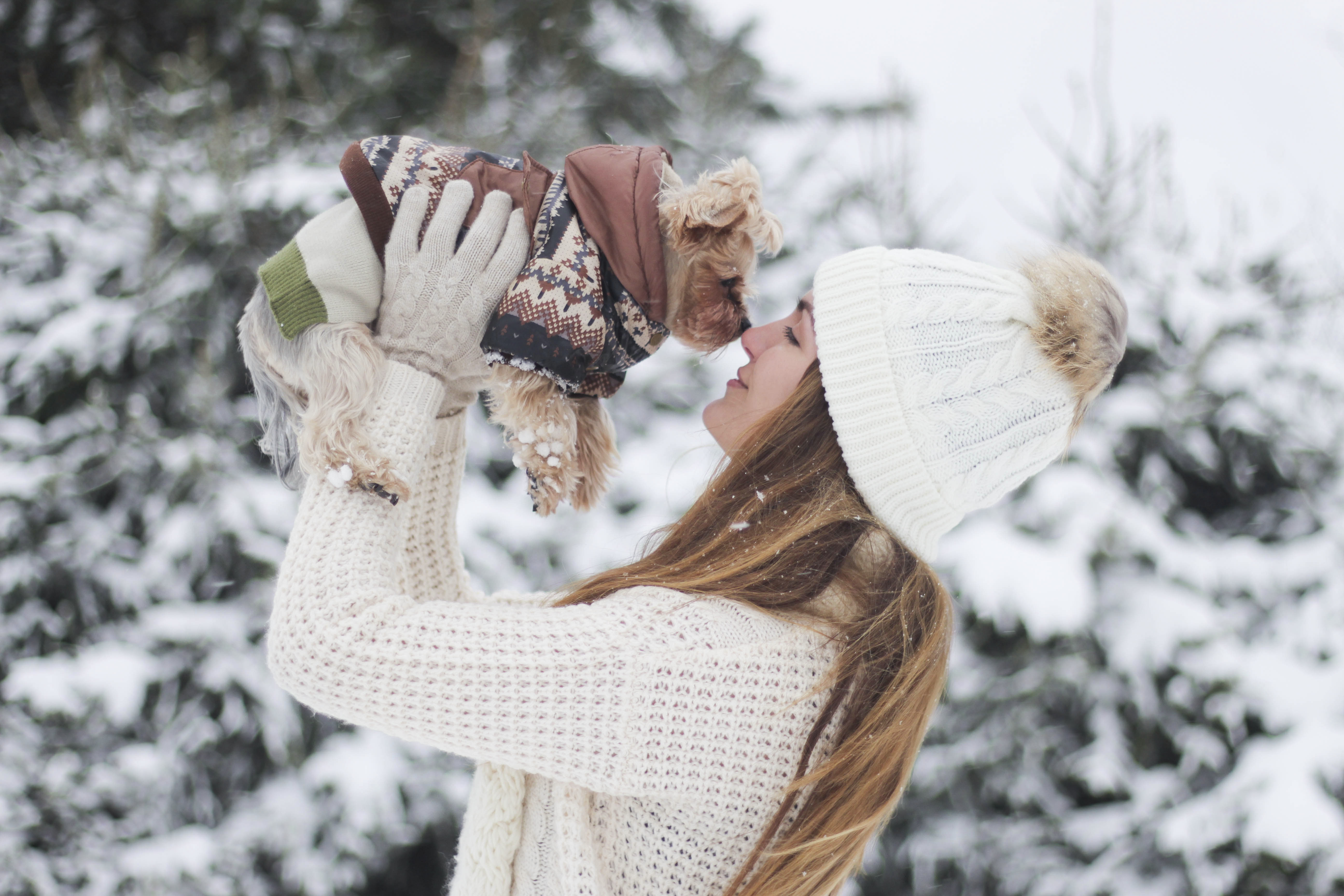 Cold weather dangers for pets: Why a fur coat isn't enough
Diane Anderson
Blog
Hits: 345
Most people are aware that leaving a pet in a car on a hot day is a deadly mistake. But what isn't as widely known is how dangerous cold temperatures can also be for pets. In the wintertime it's tempting to let your dog outside to enjoy all the freedom your underground fencing has to offer them, knowing they won't overheat. There's no question that certain breeds of dogs are especially fond of running and playing in the snow. It's also true that long periods of exposure to sub-freezing temperatures is hazardous to all domestic pets, from Huskies to Dachshunds.
We hope to dispel the myths about cold weather and help pet owners learn to strike a healthy balance between a sluggish winter with no exercise and the serious health problems that prolonged exposure to cold weather can bring.
Leave your dog at home. Many pet owners like to take their furry friends on car trips with them and let them wait in the car while running errands. While most of us know this is a bad idea in the summertime, people still leave their pets alone in the car during the winter. A car that isn't running chills very quickly to an unhealthy temperature. According to the American Veterinary Medical Association, "Pets that are young, old, ill, or thin are particularly susceptible to cold environments and should never be left in cold cars." It's also practical to avoid leaving pets of any age or size in cold cars for more than a few minutes.
Supervise during exercise. Keep an eye on your pet during play and keep your walks relatively short. Monitor your pet's reaction to the weather and their ability to keep their footing on ice and other slick winter surfaces. This is especially true for pets with chronic illnesses that affect their ability to regulate temperature, but it's also good advice for owners of all pets, regardless of stature or health. Your long-haired dog can withstand the cold longer than a short-haired dog, but can't tolerate it for too long.
Stay inside. Some pets love to relax outside, whatever the weather conditions. But all pets are just as susceptible to cold weather ailments such as frostbite and hypothermia. Provide your pets with a warm, safe place indoors to spend their downtime in the colder months.
Dress them up. It's true—not all pets like to wear sweaters and boots. But these garments are more than fashion accessories; they can also keep your pets warm and comfortable when they need to go outside. Your dog's paws are also in danger of injury from walking on ice or from slipping, and booties are the ideal way to keep them protected; if your pet refuses to wear boots, check their paws frequently for signs of injury.
We don't all need to hibernate all winter. Keep having fun—but just as you know your own limits in extreme weather, take care to know your pet's as well!
For more information: https://www.avma.org/resources-tools/pet-owners/petcare/cold-weather-animal-safety