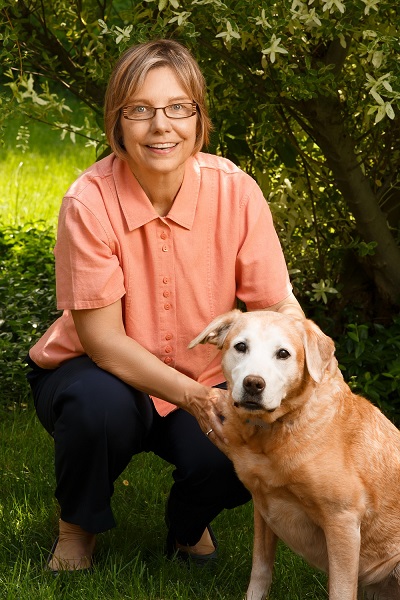 Diane Anderson, Owner
Diane Anderson is a Grand Rapids native, so her Hidden Boundaries, LLC, West Michigan territory is a natural place for her to serve. After attending both Western Michigan University and Aquinas College, she received her bachelor's degree in Communication Arts. Her love of animals led her to combine her hands-on business experience with becoming a Certified Dog Trainer. From there, it was an easy jump to starting Hidden Boundaries, LLC, with husband Mike.
One of the advantages Diane loves about the business is being able to create lasting relationships with customers like you. Through the design of your custom electronic underground pet safety fence and the training of your pets, it's easy for you to become part of the Hidden Boundaries family.