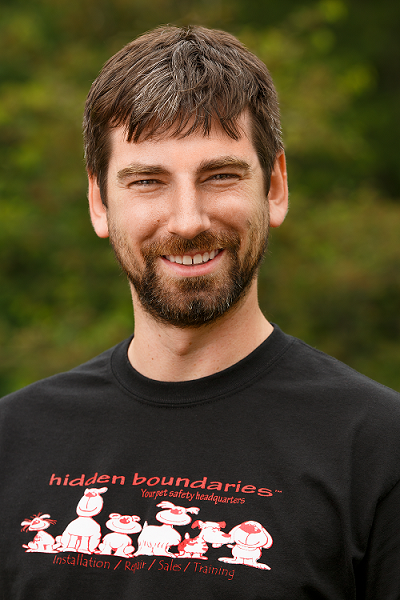 Dan Jeakle, Senior Installer
After attending Central Michigan University, our son Dan joined Hidden Boundaries in 2003, and has been our senior installer ever since. (This means that between the three of us we have 40+ years combined experience serving your pet safety needs.) Dan is gifted with the innate ability to analytically evaluate all the variables that come into the design of your custom electronic underground pet safety fence.
As a confirmed "people person," Dan also enjoys meeting you and can describe how your custom pet safety system works without "buzz words" and technical gobbledygook. Because he knows and understands all the recommended electronic underground pet safety fences on the market today, he will leave you with great peace of mind.