Blog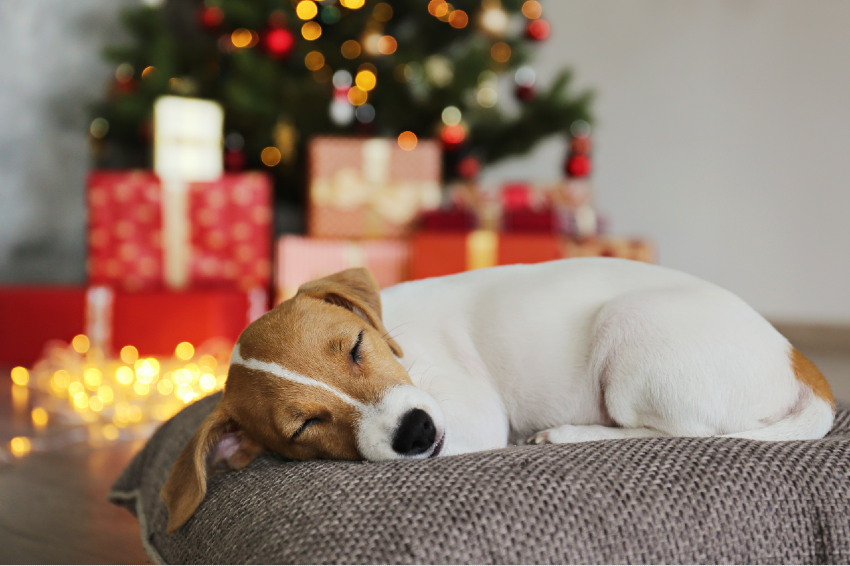 Holiday pet hazards to avoid
Diane Anderson
Blog
Hits: 297
It's time to start getting into the holiday spirit! Many people spend the early days of December decorating their homes to match their festive moods, or to encourage them, especially after a year like the one we've all had in 2020. As we wrote about in our last blog, purchasing an indoor pet containment system such as the RoomWizard™ Indoor Transmitter is a simple way to keep your pets out of the way during parties or family gatherings, and to keep a curious cat or dog from toppling the Christmas tree. The RoomWizard uses the same technology as your underground dog or cat fence to keep your pet in or out of the boundaries you set.
But if your pet is wandering the house without boundaries or with limited boundaries, there are still some hazards for you to avoid so you don't wind up at the emergency vet when you should be celebrating the holidays!
Seasonal plants and flowers – Many people are aware that the classic holiday poinsettia can make their pets sick if they ingest it; that's true, but there are also a number of other hazard holiday plants that might look like a tempting snack to your pet:
Amaryllis
Azaleas
Evergreens
Holly
Ivy
Juniper
Lily
Mistletoe
Keep the plants out of reach at all times, possibly with the use of your RoomWizard, to keep your pets from getting sick.
Ribbon and tinsel – No Christmas tree is complete until it's decked out with ornaments and tinsel, and many people believe the more ribbons on a gift, the merrier. But it's important to make sure that you keep the decorations and ribbons from getting into the wrong paws – or mouths. Cats and puppies love to chew and play with ribbons and tinsel, but they present a hazard if swallowed, potentially leading to intestinal blockage. Avoid decorating with these items – or keep them hidden or safely secured – if you have a pet who loves to chew.
Lights and wires – Festive Christmas lights, indoors and outside alike, are essential for a merry holiday season, but they do mean more wires around the house. When decorating with lights, it's a good idea to be mindful of how the cords and wires are stored, especially if you have a pet who loves to chew. The consequences can range from damage to your lights to severe or even fatal injury to your pet. Keep them out of sight.
Keep everyone safe this holiday season, including the four-legged members of your family! For more tips, please visit https://www.medvetforpets.com/12-dangerous-holiday-pet-hazards/.