Blog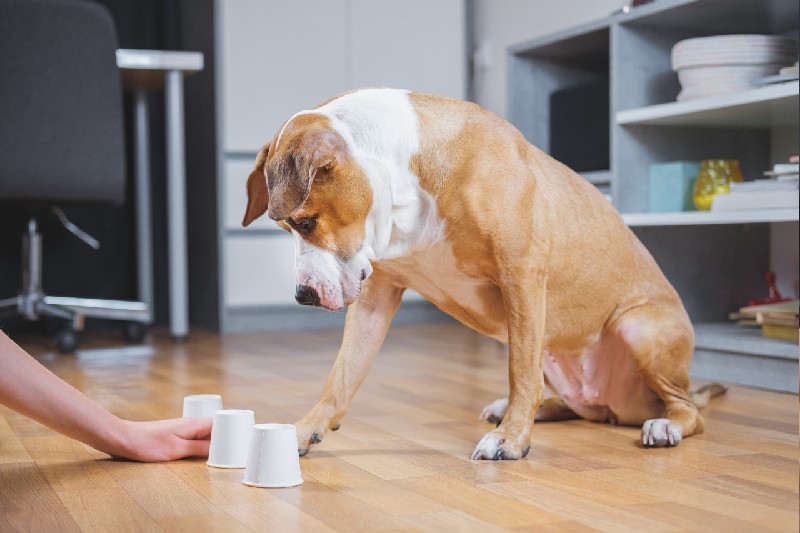 Fun indoor activities for your dog
Diane Anderson
Blog
Hits: 1289
For dog owners in the winter, it can be exciting to watch your best friend romp and play and enjoy the snowy wonderland outside in the yard within your hidden fence. But often it's too cold or blustery to have much fun outdoors, even if you and your dog are both bundled in a sweater and jacket. Not to mention, it gets dark early enough these days that safe playtime is limited to hours when you might be busy with work or school. What is a family with a canine bundle of energy to do? Here are a few fun activities for everyone to enjoy from the warmth of your living room during the winter and all year 'round!
Play scent games. Whether you're playing the shell game or using an interactive puzzle especially designed for the purpose, playing scent games not only exercises their sense of smell, it's a good way to keep their minds stimulated.
Hide treats throughout the room, in plain sight or hidden under furniture, then encourage your dog to go out on "the hunt."
You can play the shell game using two disposable cups and a small treat; have your dog "guess" under which cup the treat is hiding and if their nose leads them well, they get a tasty reward.
"Guess the hand" is even simpler and just as fun!
There are also some great and affordable treat-hiding puzzles on the market that dogs love.
Play tug 'o war. It's the schoolyard game of your youth with just two participants: you and your dog. Grab one end of a good, strong play rope and chances are your dog will take up the other end. It's a great energy burner that's also great for helping them learn self-control. The only problem? Once you've started the habit, you'll end up getting a rope dropped in your lap whether you want to play or not!
Set up a little indoor obstacle course with objects you have around the house. Not every dog is an agility dog, but most dogs do love a stimulating challenge, especially if it comes with a reward at the end! This time of year you might have quite a few cardboard boxes lying around. Open one on both ends and use it as a tunnel. Set up objects in a line on the living room floor and encourage your dog to weave in and out between them. The results might not be a graceful run of the course, but it's guaranteed that you and your dog will have fun!